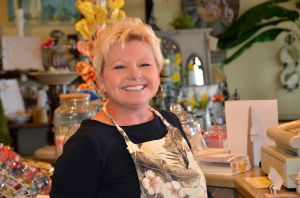 The Hula Hut opened it's doors in Avila Beach in 2007 and has been a favorite of the local's ever since.  It's the place where many "Regulars"come and gather daily. 
There is not one special reason people come back to the Hula Hut, there are MANY!  
It seems our customers cannot get enough of the Hula Hut Fudge, made with      L-O-V-E by Grandma Lizzie!  So after numerous request, and pleading and begging, we built this website and dedicated it solely to our "World Famous Fudge".           I know, right?!  It's just that good!!!
If you haven't met Grandma Lizzy yet, you are in for a treat.  She is just as sweet as her fudge! And that's no lie!
           Click here to see all of our decadant flavors
Click here to see how to order and pricing